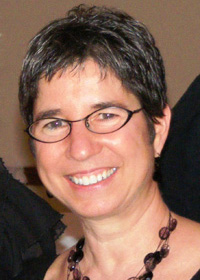 Judith Penski, DDS, began her career as a professional dancer in New York City. After earning her master's degree in dance from NYU, she found herself taking an emergency trip to the dentist. Intrigued by the work her dentist performed, Dr. Penski moved to Washington, DC to attend Georgetown University's School of Dentistry. She graduated in 1983 and started this practice. Dr. Penski later met Dr. Margaret Irvin, and they became partners in 1993.
Dr. Penski is a member of the District of Columbia Dental Society, the American Dental Association, and the Greater Washington Academy of Women Dentists. One aspect of her work that she particularly appreciates is the nonverbal communication she engages in with her patients: She draws on her dance experience to help her connect without using words.
Dr. Penski lives with her husband, artist Robin Rose, and their daughter Hannah Hope. Dr. Penski enjoys yoga, cooking, gardening, and entertaining friends.