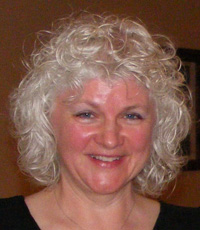 While growing up in Washington, DC, Margaret Irvin, DDS was passionate about science and art. She studied zoology at George Washington University, and later decided to pursue a career in dentistry, which would allow her to balance cutting-edge technology with the art of reconstructing smiles.
She graduated from Georgetown University School of Dentistry in 1985, and was an adjunct professor there for a year. She launched her own practice in 1985 and in 1993 became partners with Dr. Penski.
Dr. Irvin is a member of the District of Columbia Dental Society, the American Dental Association, the Greater Washington Academy of Woman Dentists, and the American Academy of Dental Sleep Medicine. She particularly values the opportunity to work with all age groups and families, and treating their specific needs. She enjoys connecting with patients in a nurturing and humorous way.
Dr. Irvin is married to her wonderful husband Adam Levy, and has two daughters Melissa and Micaela. In her spare time, she likes gardening, cooking, photography, artistic projects, and being with family and friends.